5 Ways to Beat the Winter Blues
It's that time of year where the shorter days and lingering dark start to take a mental and physical toll. For a lot of people "Blue Monday" and winter depression are real things. "Blue Monday" is said to be on the third Monday of January…but any January Mondays are game. This formula or equation includes indicators such as the amount of time since Christmas, time since your New Year's resolutions have failed, the weather, and your level of debt. Whether or not you believe this unproven, pseudoscientific claim, everyone feels a little down at some point. Here are some ways to beat those tougher-than-most days.
1. Take a walk
A nice stroll in the middle of the day will do wonders to your mood. Bundle up, lace up those boots, and hit the pavement (or snow, or ice, or slush).

2. Get Back on the Resolution Train!
Most people who start their resolution (which is almost always hitting the gym) right after the New Year, end up calling it quits or fizzle out after 2 or 3 weeks. Instead of listing it as a failure, give yourself a break – figuratively NOT literally – and start back in slow. It's proven that exercise improves your mood and energy. If your resolution didn't have anything to do with exercise, the same thing applies. Get back into your knitting, reading, or social inclusiveness slowly.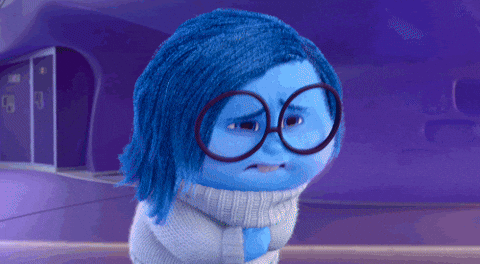 3. Music
This one I can truly get behind. Play those guilty pleasures! Play happy, upbeat music that you risk singing out loud to in the middle of the office. Catch yourself in some desk-dancing…you know, the awkward head bobs and shoulder twitches.

4. Wear Brighter Colors
I never thought about this one, but wearing brighter colors could also help stump those blues. Therese Borchard from Everyday Health says, "I have no research supporting this theory, but I'm quite convinced there is a link between feeling optimistic and sporting bright colors. It's in line with the 'faking it 'til you make it' desperate attempts to trick your brain into thinking that it's sunny and beautiful outside — time to celebrate Spring! — even though there's a blizzard with sleet causing some major traffic jams." 5. Don't Be a Hermit
Hang out with your friends and make an effort to go somewhere instead of staying in. Everyone has those friends that are always happy regardless of the weather, time of year, or what day it is. Pick those ones for your team! You don't need to go cross country skiing to get out of the house. See a movie or show, get some dinner, or catch a game.
Don't let yourself fall into the clutches of another depressing winter. Dress warm, get that Vitamin D, and get off the couch! The list of cures for the Winter Blues can go on and on; they are just a Google search away!
Check out these resources to stay motivated and productive:
Looking to build a motivated team?