I've done all sorts of recruiting. I've staffed everything from day laborers on temp assignments to highly specific technologists with skillsets so rare, it's likely less than 100 people in the country could actually do the job. Of all the types of roles I've enjoyed staffing, I have to say that executive search is truly my favorite.
I love executive search for several reasons. One would be because they're the leaders behind many of the products we used on a regularly and, when speaking with them, we learn the inner working of the different websites and software that are generally a part of our daily lives. Another reason is the opportunity to hear their entire career narratives of working their way up from entry level positions to leadership and the accomplishments along the way. The best has to be the motivation behind the actual recruiting engagement. With executive searches, one of these candidates will be the core leader of a team and a key resource in a major organizational objective.
That being said, executive searches are actually pretty difficult. Below are the five biggest challenges in filling these huge roles.
1. Total Candidate Market
One of the most obvious things about executive searches is that they require someone highly skilled, talented, and experienced in order to get the job done. That said, there's not that many people who can actually do the job and would also fit into the company culture seamlessly. And of those who would, there's also someone who wouldn't even be interested in or be able to transition into the role. The candidate pools for these roles are relatively small and are easily exhausted.
2. Relocation
Everyone knows that the most coveted technology executives are those in Silicon Valley who work for the top tier companies we all love. That said, San Francisco isn't the only place in the country where disruption takes place. There are companies all over the US who need someone that innovates and scales the way many Bay Area companies do. However, many executives have built their lives up there. They tend to be at least 15 years into their careers and, if they're not tied down for personal preferences, often times it's for family reasons. Relocation can be the first, and only, objection for candidates to explore new opportunities and considerably decreases the total candidate market.
3. Veteran Status
Truthfully, there are people who are just happy at their current roles who have been there for a long time, bounce around the company, and are perfectly happy like that. There's nothing that you can offer them in order to make them reconsider. The most valuable thing you may be able to get from them is just a referral.
4. Total Compensation
It's probably not a surprise that some of these candidates make insane amounts of money. Many of these executives are multimillionaires on salary with stocks that keep them anchored at their firms. Obviously, not every company can afford to pay these figures. Whether it's a startup or a recently IPO-ed firm we're recruiting for, the salary discussion can often be the deal breaker for someone who is totally interested and would love to take the role. The meaningfulness of the work may be a major influence. However, if it is any, it only goes so far.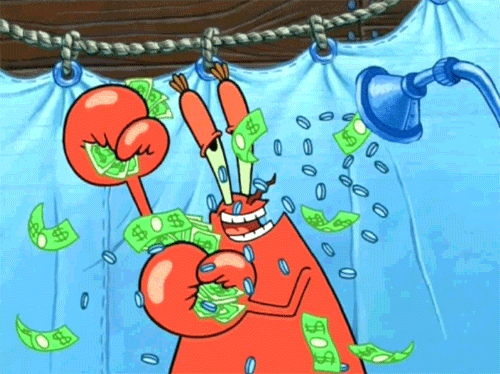 5. Alignment with Their Professional Aspirations
Having a candidate who can do the job and is a personality fit with company is great – so long as that's what they want. Unfortunately, you often come across candidates that are less enthusiastic about talking to you about the role than you are with time. People who are that high-level in an organization usually have the rest of their careers planned out and have their sights set on certain accomplishments. If your role can't help them get to where they've already planned, then you won't be going very far with them.
Executive search is a challenge, but in a good way. It takes strategy and creativity and certainly proves how talented you are as a recruiter.
Read these hiring resources to improve your recruiting approach:
Need help building your executive leadership team?