Five Startup Growth Lessons Learned from Rapid7 CMO Carol Meyers
Drift recently hosted their first Roadshow with featured guest, Carol Meyers, Chief Marketing Officer of Rapid7. Moderated by Drift's Dave Gerhardt, the lively (and often times hilarious) Q&A featured a wealth of insights from Meyers' personal and professional journeys. Here are five startup growth lessons for any leader, entrepreneur, or marketer:

Know Your Customer
When asked about what continues to work in marketing strategy/development, Meyers emphasized the importance of knowing your customer. You need to be able to answer the question, "Why should they care about what you're doing?"
For Meyers, problem identification isn't enough. You must understand your customer's decision-making prioritization. You need to find where your problem (and ultimately the solution(s) you're selling) sits in the total problem hierarchy of your customer. They're likely weighing, "What is the most important problem I need to address right now?"
Here, you make breakthroughs when legitimizing the URGENCY of the problem you're solving and the benefits of your value proposition.
Hiring Great People is One of the Most Important Things Leaders Can Do
Meyers' criteria for an impact hire: curiosity (self-directed learners), high adapability, and genuine team players. As seen above (h/t Drift's "Marketing Minute"), "They have to be people that other people will want to work with."
It's important to note the threat of groupthink in assembling teams. One pet peeve Meyers highlighted is the penchant for marketers to cling to myopic trends, current dogma, and playbooks. In essence, we're lemmings (which is pretty true). Hiring great marketers involves identifying talent that bucks convention and truly innovates.
Need help hiring the right people for your startup?
The Biggest Mistake Early-Stage Companies Make
...is having all hope and no plan.
"They put up huge numbers they think they're going to hit," Meyers said. Then it doesn't happen.
You inherently possess optimism as a founder or early-stage leader. It's pretty much required for what you're doing. However, you must confront some unpleasant realities when developing your product-market fit and revenue generation models. Otherwise, you're in for a bad time.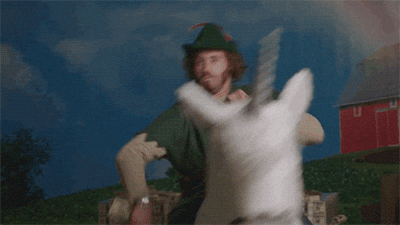 The Biggest Mistake Meyers Made
...was less about what she did and more about what she didn't do.
The Rapid7 CMO noted that the missed opportunities she didn't take represented her biggest regrets in her professional development.
How to Succeed as a One Person Marketing Team
Effective marketing is a challenge for any startup no matter if you're early-stage or scaling.
Meyers recommends you focus on two things: strategy and demand generation.
Answer these questions:
What are the most important things I can do for my audience?

Where are your buyers? Where do they spend time?

How do they learn or interact with information?
So many uncertainties of your marketing and demand gen strategies are resolved with a commitment to creating value for your buyers.
Your next challenge, of course, is scaling that.
Need help building your marketing team?
Learn how to grow your startup with these resources: