How I Balance My Relationship While Being a Working Mom
First of all, I am not at all a relationship guru as I do go through my highs & lows in life and relationships. But I have been working almost all my life every since I turned 19 and hence, I learnt the art of multi-tasking and prioritizing with time and juggle and indeed, struggle.
Here are my tips to create a balance between being a busy working mom and my relationship goals:
Stay at the Top of Your Game/Pre-Plan & Make Lists
I am a big time fan of keeping "to do" lists from grocery, packing, to next day tasks, work and/or kids commitments. Before I get out of the home, I tend to check my list every morning and ensure/remind my self for plan for the day. If you are on top of your game and organized, you will be able to set aside dedicated time with your spouse and family.
Stay Well Connected with Your Partner and Baby Sitters
Have a game plan for atleast a week in advance. Stay connected to give room for schedule changes and even have back up baby sitters or friends/family support system for worst-case scenarios.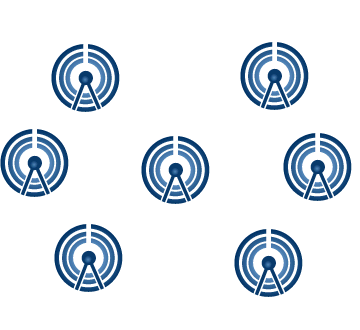 Stay Passionate for Your Work
Every relationship needs nourishment. It's a give and take in some way. If you are performing well and your work ethics are unquestionable, then usually most bosses allow you the necessary flexibility to manage growing kids while being working parents. Working to earn is one thing and bringing your love for your work and passion for the impact you are making through your job is another thing. So, think highly of your job and give yourself reasons to get emotionally attached to your job as it's your own business. Belongingness is the key ingredient for becoming a top player in your work in my opinion. When your boss is happy, it reflects in your personal life too and a happy work life reflects positively on your personal relationships.
Maintain Your Calendar
Human brains usually can't remember all commitments and appointments. I am resourceful but still in some ways I'm old school inspite of high tech education. I learned the hard way that maintaining a calendar is critical to keeping my commitments and harmony, inturn, as who wants to hear the cribbing from your spouse if you miss a scheduled doctor's appointment or a car inspection. In short, get the right tools in place to keep yourself accountable.
Prioritize "Me Time"
Be it few minutes of TV time or some time in hot tub alone or catch up with friends, I think "me time" is equally important to plan. It's imperative to relax and have stress free, "wind down time." Its like meditating and it helps me to let go of any issues in any area of my life. Subsequently, I am able to better connect with my life partner.
Make Your Other Half Feel Special Once in a While
Last but not the least, its very important to show via your actions how much someone matters to you. Little gestures like cooking his/her special meal or buying a thoughtful gift (it's not about price but thoughts that count), or taking his/her home chores on your list if you can to show that you care and want to support more than expected.
My simple mantra in any relationship usually is "Let my love open the door to your heart." All lives have roller coasters of their own. Most people turn around and love you back if you continue to keep your heart open and give them the benefit of doubt. Try to stay on top of your game to be able to create balance.
Message from a wife's heart for all the husbands in the world.....

Make her feel special once in a while...

Say "Thank you" or "I love you" once in a while!

She looks after your kids the best way she can...

Looks after your every meal the best way she can...

She manages your home the best way she can...

She puts up her happy face before your circle no matter what she may be going through...

She becomes the best host she can before your friends no matter what agony she may be going through...

She falls in tears, still she rises to ensure you & your kids are fed in time.

She may be in multiple other aches or pains, or juggling with zillion work tasks but before her personal priorities every other home or family task gets her time.

Let's give up on your stories & show her your love once in a while,

Acknowledge her frustration & juggle & give her a hug once in a while...

Keep aside your judgemental behavior or any kind of anger once in a while...

Yes, she deserves to feel special once in a while!

Being a man doesn't mean being born one,

Being a man means to earn to be the one!

So, be the man & hold her hand even when you feel she isn't your miss or Mrs. Perfect,

Be the man & no matter what the ups & downs, continue to give her the respect,

Even if she is wrong she will learn to be close to your mrs. or miss perfect!

Earn your respect by holding her through both the ups & downs,

Don't loose your dignity even when you may feel you are the Right,

Being right isn't as important as nourishing your relationship,

Being right doesn't mean give up or let go of each other,

So nourish your relationship once in a while...

Show her your love once in a while...

Your relationship isn't yours any more after being the parents,

All kids look up to parents & learn from you as you being their parents,

So, make a home that your kids love to stay longer,

Make a bond which with time becomes even stronger,

If Nothing is more important than your relationships....so give up your ego once in a while,

Give up on your empty & meaningless ego once in a while,

Yes, let her feel special & existing as she matters to you once in a while!!!

Even if it all sounds superficial to you, her perception may sound immature to you, but she deserves to be

loved & feel special in her eyes for you once in a while !!!!
Read these resources to improve your work-life balance:
Need help hiring awesome talent?