While the economy of the world keeps rolling with intermittent bull and bear phases in the market, one of the reasons for the same is the process that keeps us all going – directly or indirectly. Yes, I am talking about RECRUITMENT. Hiring Managers/companies believe they can handle everything internally. To be honest, corporate HR teams don't have the time or dedicated manpower to fill open reqs. Here are the various challenges organizations face during the recruiting process:
1. No Proper Count of Required Recruits
Many newly-recruited enthusiastic workers are benched due to lack of proper reporting and calculation. Here, more recruits are taken up than those required at that point in time.

2. Lack of Role Definition
Company leaders need to be on the same page with the role, position responsibilities and how the new hire will be measured against that standard. Putting some structure to it will increase the likelihood of finding the right person. A clearer role definition will help ensure finding the candidate with the right skill and prior experience. In addition, overall attributes are prioritized, sought and evaluated.

When the recruiter is unsure of the exact set(s) of skill(s) required for the post, he/she ends up picking up the wrong people. Companies ends up spending more money, energy, effort and time on job training when they could have picked up experienced personnel with a natural aptitude for the same job.
3. Hiring Managers are Too Picky About What They Want
The biggest problem in the recruiting process is dealing with hiring managers who don't understand that the search is a collaborative endeavor. Hiring Managers at times feel it isn't worth their time to share feedback with the recruiters as they do not have the acumen to understand the technicalities and niche nuances. This is a major problem as without feedback and a thorough understanding of the position, it is a challenge for the recruiter to narrow down the search.
A strong relationship between hiring managers and recruiters is very important. Have a conversation with each hiring manager before the search starts. Set clear expectations especially with level-setting hiring managers who are seeking a "purple squirrel."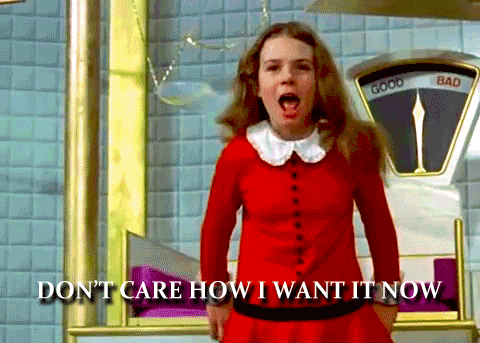 Linkedin's own head of talent, Brendan Browne, in fact trains his recruiters to hold their hiring managers accountable with two special words: "I'm concerned."
4. Weak Recruiting Process
Posting ads is not enough. Seeking employee referrals alone won't tip the scale. Leveraging emerging technology, individualized/personalized messaging and cutting-edge marketing methodologies is necessary to see the best prospects. Designing a recruiting process that identifies and captures the attention of top talent will help your hiring strategy.
5. Inconsistent Candidate Evaluation
Once a strong candidate is identified, it is important to have all the hiring managers and team members driving the interview process evaluate the candidate's consistency. Rather than looking at candidates from a subjective point of view, evaluating them all equally against a set of pre-determined criteria will work better. These criteria could include:
Knowledge – the knowledge required to successfully perform the role
Skills – necessary technical skills.
Education – the qualification necessary to perform the role
Experience – including industry, career or management experience
Culture Fit – How close a fit they are – team dynamics and company culture
Create a spreadsheet or documentation system with the candidates' names on one side and the key selection criteria, competencies and essential skills along the top. Rank each response based on an even scoring process.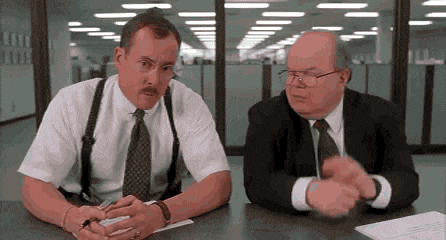 6. Slow Hiring Process and Candidates Having Multiple Offers in Hand
These are two problem we always face as recruiters and they are so closely connected. Once the company has found that "rock-star" candidate it is obvious that this smart individual is likely to be sought after and may have multiple offers in hand. At times delays and indecision on the part of hiring managers may lead to an offer that isn't attractive enough or may not provide the consistency that they spoke about during the initial stages. The best way to correct this is to make the interview process a great experience. A quality interview experience can play a vital role - maybe even the deciding factor between multiple offers - in a candidate's decision making.
Candidates want their business questions answered. The interview that matters most to candidates is the one with their prospective manager. Coaching hiring managers to make it less of an interrogation and more of a two-way conversation helps. Having someone from the senior leadership team to talk with a highly sought-after talent during the interviews makes a difference as candidates appreciate meeting a company's senior leadership, even if it is just briefly.
7. Lack of Decision Making
A glacial hiring approach results from employers dragging their feet. Many hiring managers and/or the executive team possess a false conception about finding the "ideal" candidate. Some companies will refuse to pull the trigger on a new hire until they meet that dynamo who will impress them on every level. It's time to get over the idealism and make a checklist that does not contribute to a slow hiring process.
Holding on to unrealistic expectations means longer to find and secure great talent. Focusing on unrealistic expectations will result in delay. Creating a breakdown of all the " dream-team" qualities/characteristics will help your metholodgy.
Thus, when you, as a recruiter, take care of the above hurdles, the recruitment process becomes smoother, more efficient and manageable for both the company and the talent acquisition team. These tips may help eliminate some of wasted time and effort. While there are many critical areas to cover during talent acquisition, one thing is certain: you don't need a slow hiring process.
Read these resources to improve your hiring strategy:
Want to improve your hiring?