Why You Need a Social Media Protocol
Welcome to the wonderful world of LinkedIn where you can show off your greatest achievements, college degrees and even voice your opinion on business matters. At least that's what most of us use the network for...to be professional. But where do we draw the line of what is appropriate to post and what is not? Who is appropriate to reach out to and connect and who is not? The glorious and scary reality of social media is that anyone can use it. That leads me to the point of this blog: the hidden side of LinkedIn which is deemed inappropriate.
As a recruiter I am reviewing profiles daily for different jobs I am working on and very often send messages to candidates who I think would be great fits. Often times I am looking to be kind and informative without being intrusive. As recruiters we want to intrigue these prospective candidates to jump on the phone with us. Many potential candidates tend not to like being recruited because they get 25+ messages a day. Trust us recruiters. It is not our intentions to be a burden on your day; we think you truly do have an amazing profile!
But when is enough, enough? Or shall I was where is the line between appropriate and inappropriate? I bring up this subject due to a message I received not too long ago from someone I did not know.
When did LinkedIn become a dating service? Sorry, buddy, but I am not interested. I am here to do my job, to find the best candidates for amazing companies, and because I enjoy what I do. I see stories all the time on my feed about different women being harassed because they are "beautiful and smart". Granted this message was not as creepy as others have received but it is unwanted. Linkedin is a professional network for connecting like-minded professionals to help companies and people grow in their professional lives.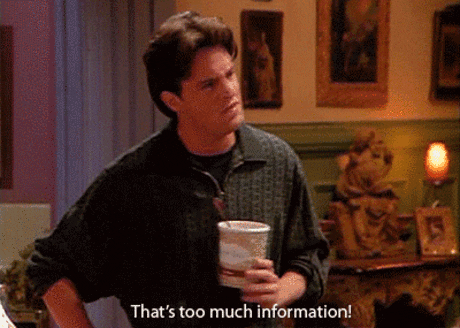 We may not live in a perfect world but we must remind ourselves to regulate our professional and our personal lives on Facebook, Tinder and other forms of social media. Linkedin has been an incredible tool that helps companies and careers grow since its inception in 2003. So I challenge you to keep it classy, America, and help clean up accounts like what you've seen above. No matter how amazing you are at solving your own problems and finding the right answers you are on the wrong social media platform when you publish material like that.
What You Can Do
Keep these tips in mind to proactively "keep it classy" as an individual and an organization on your social networks:
Always Be Respectful
Think to yourself: "would sending this make me look bad?" If the answer is yes, don't send it! Respect your audiences' time and attention to your message by sharing valuable content that's helpful and meaningful. Everything you post, share, like, and comment on is a reflection of you. Be judicious when you choose to join certain conversations.
Take Charge
Establish a social media protocol centered on LinkedIn etiquette and digital communications. Clearly define what's acceptable and what's forbidden. Foster engagement built on positivity and valuable interactions. Lead by example when you encounter poor behavior. You're accountable to your audiences, your team, and yourself to confront toxicity.
Read these posts on developing the right culture for your company:
Need help finding the right people for your team?