What to Bring to Your Next Career Fair
Knowing what to bring to a career fair is part of a bigger understanding of how to prepare for a career fair. What you're taking with you is more than resumes and business cards. You need to put yourself in the mindset to follow through and succeed.

An Improved Resume
Don't hide important accomplishments. Dollars and percentages immediately catch my attention as a recruiter. They're concrete and measurable figures. Certain stats help sell you and your abilities to deliver results.
Trade ideas and observations with others. Get their advice about resume formatting choices. You'll get 10,000 different answers when you ask 10,000 people. Keep track of what themes keep repeating.
Format your document for skimming and scanning. Recruiters and HR personnel can only dedicate so much time to each document they review. On average, recruiters spend about six seconds on your resume. Make their lives easier. Put your standout credentials up front and and on the left side of the document.
Have a summary section OR an objective. Do not include both. Save yourself space by selecting one option. That freed-up space is better used to describe your accomplishments.
If you're worried about gaps in time, explain your circumstances. Be honest. I promise that fabrications and exaggerations will be revealed during the screening process. Doing so only damages your credibility.
Confident Communications
Making a great first impression is the sum of what you say, how you say it, how you look, and how you behave. Confident and inviting body language is incredibly important in establishing positive building blocks. Speak clearly with a measured pace.
Reach out to others for help if English isn't your first language. Try practicing your approach and ask for their feedback. Make sure to reciprocate with a helpful offer in some way. You're gaining the benefit of building your network with these smaller conversations.
Pick-Me-Ups
Keep "check-up" items nearby in case you need to refresh yourself. Have water ready because you'll be speaking a lot and you need to stay hydrated. Keep a small bottle of hand sanitizer in your bag. Consider using gum or mints to periodically freshen your breath. Remember to discard gum before speaking with someone.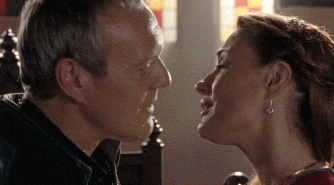 Existing Knowledge
Research which companies will be in attendance and what open positions they're offering. You'll get more out of your career expo experience with prior understanding of who is offering what. Here, you can prioritize your time to speak with companies that interest you rather than walking around aimlessly.
Unwavering Attention
Commit to maintaining eye contact. Yes, there will be a ton of distractions going on nearby. Don't let yourself get caught up in irrelevant matters outside of your conversation. Give 100% of your attention to who's speaking to you. Respect his/her time.
Going to a career expo is definitely nerve-wracking. It doesn't have to be if you develop a clear action plan beforehand. Research the companies in attendance. Work on your self-presentation and communicative style. Keep a checklist of items you need. Most importantly, go there with confidence. You'll meet so many great new people and learn of so many new opportunities. Remember to follow up!
Need some help polishing your approach? Read these resources: