What to Research for a Job Interview
Learning how to prepare for a job interview is crucial to your success. It's more than just Googling something or somebody. You need to create a strategic approach to investigating as many perspectives as possible.

The Company Itself
Learn the general hierarchy of the organization. Look at the C-level team, vice presidents, directors, and so-forth. Read the biographical information of the high-level executives. Pay attention to when they joined the organization. Is it recent within the past couple years? Have they served since inception? Here, you can extract information concerning relative stability (i.e. steady leadership) or high turnover.
Check the company's size. Take note of what job openings are currently available. This information may indicate which areas the organization is bolstering or expanding. In addition, you may extract details on which departments are distressed or undergoing transformational changes.
If you're potential employer is a public company, comb through their fiscal reports. Gauge their performance over time. Keep an eye on operating revenues, expenses, and other indicators. Here, you're trying to ascertain a sense of financial fitness. Is your potential employer primed to succeed into the future?
Products & Services
What does your potential employer produce? What do they do well? How do these products stand in the market? Are they market leaders? Have they just been launched? Answering these questions helps you identify areas of ownership where you'll be tasked to develop, manage, and lead.
Company Content
Absorb the publications of your potential employer. Many organizations feature a "News Room" or "Resources" section containing pertinent happenings and thought-leadership pieces. What do they write about? What are the highlights? What are they proud of? Who are the intended audiences?
Blog

Press Releases

3rd-party Observations (e.g. news coverage, industry commentary)

Social Media Postings

Presentations (e.g. Slideshare decks)
You're assessing the tone, voicing, and language used. What terminology catches your attention? What themes repeat? Do you understand what's being communicated? Construct a comparison between the self-perception of the company and how it's viewed externally.
Follow major wins, successes, and highlights. You can usually find examples in testimonials, case studies, and white papers. Download any available material and examine the nuances. What approaches were utilized?
Reviews
Outlets like GlassDoor provide you opportunities to see glimpses into company culture and operations. Be warned, reviews may be skewed to be heavily favorable or unfavorable. Browse through several entries to see what trends and themes persist. Make sure to sift through applicable reviews of products and services. Find out what consumers are saying. Where are the pain points? What is being done well? What needs improvement? You're able to develop actionable talking points that immediately show your level of investment.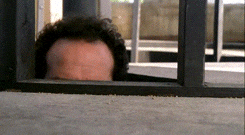 Competitors
Researching competitors broadens your knowledge base of the marketplace and your potential employer. Here, you're able to determine general positioning strategies and differing value propositions.
Who are they?

What do they do well?

What do they do poorly?

What have they done recently?
Understanding these insights provides you opportunities to articulate how you're able to strengthen the organization's processes.
Immediate Department
Tour the LinkedIn profiles of departmental personnel. What catches your attention? What are their backgrounds? On top of that, pay attention to mutual connections and any shared characteristics. These pieces of information can form a foundational rapport that reflects favorability upon your candidacy.
What You Can Do
Sign Up for a Free Trial
If your potential employer offers a free trial for a product/service, sign up! Explore the functionalities. What are standout features? What falls short? You possess a fresh perspective primed to evaluate usability. The resulting critique you generate may serve as an honest baseline. More importantly, that sets the stage for your involvement to add value and improve performance.
Setup a Google Alert
Setting an alert or trigger helps you track trends and notifications from internal and external sources. In effect, you're taking a temperature reading of events and happenings. These items may serve to boost your profile during the interview by emphasizing your attention to detail and knowledge of proceedings.
Here are some alerts to enact:
Company Name

Products / Services

Competitors

Leadership / Key Personnel

Marketplace Factors (e.g. Legislation)
Take Notes During the Interview
Your research process doesn't end before you walk into the office. Bring a pen and pad of paper. Record everything that you can. Your counterpart has given you time. Respect that courtesy with devoted attention. These notes assist you in clarifying specifics and forming powerful questions that strengthen your appeal.
As Matt and Steve both agree, "You can never do too much preparation." What do you look for when researching a company? Leave your advice below in the comments!
Need more help preparing for an interview? Read these resources: