Why We Should Not Skip the Process of Delivering Negative Feedback to Candidates
For recruiters an interview is routine but for a candidate it's potentially a life-changing event. Interviewer feedback is therefore very important. The worst time for a candidate is the waiting period, especially when they are very keen about a particular position and are eagerly waiting to hear back from the interviewer. One of the biggest complaint from the candidates is that the feedback process is either totally absent or very concise and unhelpful.
Negative feedback can be quite challenging to deliver well. This is the piece of information that the candidate listens to most carefully and is most likely to misinterpret. Candidates hate rejection and will ask for feedback in a challenging way.
Here are some tips to keep in mind while delivering negative feedback:
Do not give the feedback in a bland, vague and abruptly-concise fashion.

It's better to give difficult feedback verbally – it's hard to strike the right tone in writing and you provoke further questions.

Focus on future improvement rather than what didn't go well in the process. Highlight the points where you find there is a scope for improvement.

Encourage candidates to improve their performance through practice interviews, not by applying for more jobs.

Also talk about the positives. If you have to say things that are hard to hear, you could mellow it down by mixing in a number of positives. It is a good way to begin and end the conversation. This way, you leave the candidate on a good note.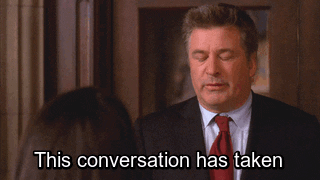 The feedback process also helps to build trust among candidates and leads to a good candidate experience. Last but not the least, always remember that every candidate that you interview might not clear a particular position due to some reason but they could be your potential candidate for your next search. If you leave them on a positive note, it's easier for you to approach them again when the time is right.
Need help improving your pipeline's quality?
Improve your communications skills by reading these resources: